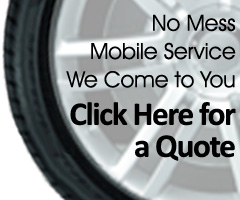 No Mess Mobile Car Cleaning Service Comes To You. Affordable & Reliable Grooming in Karori - From $28
At SelectValet we understand that you take pride in the appearance of your vehicle. So do we.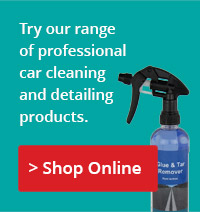 We therefore offer a complete range of services for cars, vans, 4wds, utes, trucks, buses, boats & motorbikes in Karori - from a quick car wash to a complete carpet & upholstery shampoo, from one seat to a full groom, from regular grooming to getting a vehicle ready for sale.
Our mobile grooming service comes to you at either work or home... when it suits you. We bring everything we need from power to shelter AND take everything away again, including the dirt!
There are many reasons people use SelectValet, including:

Mobile service

We come to you in Karori with everything we need from power to shelter. This means we fit in with your schedule rather than the other way round.

Professionally trained & experienced owner operators

All of our teams in Karori own their own businesses and have been extensively trained in all aspects of vehicle grooming. We are all committed to providing you with the most convenient professional service possible.

Affordable pricing

Regardless of whether you are looking for regular grooming or a one off job our pricing is designed to provide great value for money.

A "clean" clean

Our unique processes ensure no dirt and muck is left on your site in Karori.

Regular discounts

Looking to get regular work done? Talk to us about our grooming plans - you could be saving even more.

Why not give us a call today and let us show you what a difference we can make to your vehicles appearance.

Frank

SelectValet
Price List

SERVICE

DESCRIPTION

PRICES FROM (Incl. GST)

SelectOutsidePlus

Wash & Dry exterior
Wheels washed
Tyres & mudflaps dressed
Exterior glass cleaned
Small car from $49
Medium car from $55
Large car from $59.50
(From $28 if the clean can be done when we are in the area or multiple vehicles)

SelectInsidePlus

Inside vacuum & dust
Clean & dress dash & console
Vacuum boot
Interior glass cleaned
Remove litter
Small car from $49
Medium car from $55
Large car from $59.50
(From $28 if the clean can be done when we are in the area or multiple vehicles)

SelectSpeedClean

Wash exterior
Rinse exterior
Vacuum interior
Vacuum boot
Windows cleaned
Wheels washed
Tyres & mudflaps dressed
Dash & console wiped
Small car from $59.50
Medium car from $69.50
Large car from $78.50

SelectDeluxeClean

All of SpeedClean
Add hand polish
Door jambs cleaned

Small car from $81.50
Medium car from $93.50
Large car from $114.00

SelectExecutiveClean

All of DeluxeClean
Chrome polished
Rubber treated
Dash & console treated
Mats cleaned
Door panels cleaned
Seats & carpets shampooed
Interior deodorised
(Hood lining not included)
Small car from $157.50
Medium car from $184.00
Large car from $232.00

Extras by arrangement

Machine buff & polish
Chip removal
Fabric protection
Paint protection
Engine bay clean & dress
Hood lining cleaned
Wax outside (as extra to clean)
Interior vacuum only
Leather clean & condition
Mag wheel clean & polish
Odour bomb
Carpet & upholstery shampoo

POA

Please note that there may be a surcharge for excessively dirty vehicles or vehicles that do not match the description given by their owner. We will endeavour to clean every vehicle to the highest possible standard and within our capabilities. In the unlikely event that a vehicle's condition cannot be treated by SelectValet™, the owner will be notified immediately. There is a 4% surcharge for credit card payments.
"Hi Sean ì great job with the car. I'm sure it looks cleaner than when it was originally delivered from Honda new!"
-Chris
"Hi there, Today I had a car valet and I just had to tell you that it was exceptionally done. Meticulous care taken, I was delighted. Please pass this on to the gentleman who did the job and well done to the company. I will certainly make this a regular happening and will tell others."
-Gayle
"Thanks very much for getting rid of the smell in my car."
-Mary S
"Please pass on my thanks to Han for a fantastic job - can you let him know I got my price? I am sure the groom had something to do with this........."
-Brian R